What to expect
A unique relaxing and soothing treatment specifically targeted at all the busy moms out there. It is aimed at mothers who need time for themselves and disconnect from the everyday life. You often feel tired physically, emotionally, and energetically and need some well-deserved pampering.
This holistic treatment focuses on both the physical and emotional aspect thanks so different massage techniques and the use of essential oils which, as well as smelling fantastic, have powerful therapeutic properties.
🌿 Full body massage using aromatherapy, lymphatic and acupressure techniques.
🌿Facial massage using a Gua Sha stone for added lift and glow.
I will have a selection of essential oils that are relaxing, grounding and uplifting for the body, and with glowing and anti-tiredness for the face. On your first visit, we will go through a short questionnaire which will allow me to suggest the most appropriate oils for your current situation.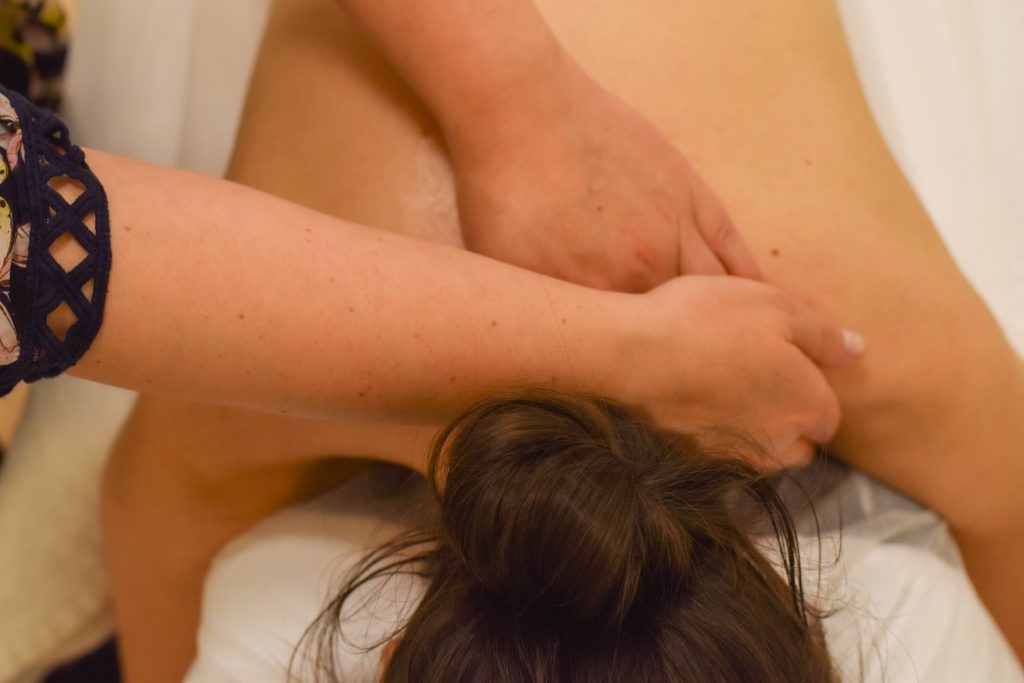 Benefits of the treatment
🌿Reduces stress whilst re-energising
🌿Relaxes the body and mind
🌿Improves the lymphatic system
🌿Balances the body, mind, and soul
🌿Provides a calm and grounding feeling
Consultations and treatments are always carried out with kindness, respect, attentiveness, and authenticity. You will be welcome in a safe and relaxing place. Confidentiality is a key principle on which my practice is based upon.
Prices
Full body & face (60 min) 675 kr
First visit (85 min) 675 kr*
*The first visit includes health questionnaire go-through to chose the best possible treatment plan for your specific needs and wishes.
Pack for 60 min treatments
3 x 60 min 1 695 kr (you save 350 kr)
5 x 60 min 2 955 kr (you save 420 kr)
Friskvårdsbidrag is accepted. Click here for friskvårdsbidragspaket