What to expect
Lymphatic massage, also called lymphatic drainage, is used to drain build-up of lymphatic fluid and clears toxins from your body using a specific manual technique consisting of soft strokes, pressures and vibrations. This treatment can benefit people who have excess fluid, swelling in their body, mental fog, fatigue, suffer from regular colds/infections, stress, or dry skin/eczema.
This treatment suits everyone but can be especially important if you had lymph nodes removed or irradiated in connection with cancer treatment, oedema, fibromyalgia or restless leg syndrome. Lymphatic massage is not given during ongoing cytostatic treatment.
On your first visit, we will go through a short questionnaire and talk about the factors that can affect the lymphatic system. We will then decide together on a treatment plan according to your needs. During the lymphatic massage, I will also be able to notice specific blockage on the lymph and will dissolve them.
Specific essential oils that support the lymphatic system are used in the massage oil to boost the effects of the treatment. You can also request not to have essential oils in the massage oil.
Many people feel lighter and relaxed right after lymphatic massage and the following days.
After the treatment you will receive a pdf via email with information about the lymphatic system and some tips on how to care for it at home.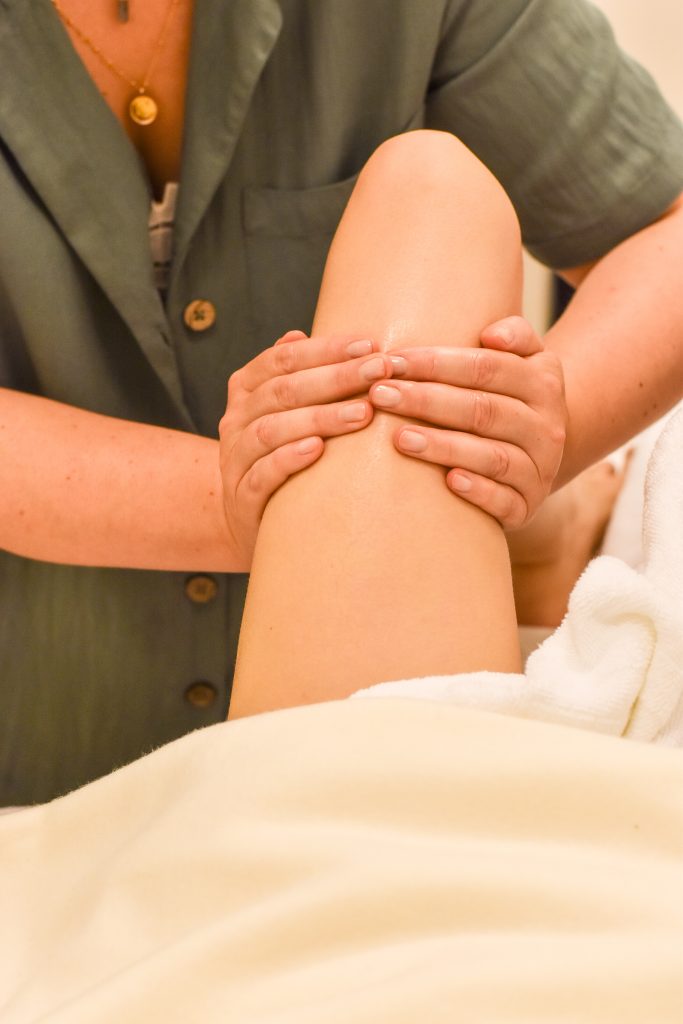 Benefits of the treatment
🌿Clears toxins
🌿Reduces water retention and helps swollen arms, legs, stomach
🌿Loosens compact connective tissues. cellulite, oedema
🌿Improves circulation
🌿Helps digestive system
🌿Reduces stress
🌿Boosts immunity
🌿Increases energy flow in the body
Consultations and treatments are always carried out with kindness, respect, attentiveness, and authenticity. You will be welcome in a safe and relaxing place. Confidentiality is a key principle on which my practice is based upon.
Prices
Lymphatic massage – full body (90 min) 890 kr
First visit (115 min) 890 kr*
Lymphatic massage – full body (60 min) 675 kr
First visit (85 min) 890 kr*
Packs for 90 min treatment
3 x 90 min 2 275 kr (you save 395 kr) – valid 6 months
5 x 90 min 3 995 kr (you save 455 kr) – valid 12 months
Packs for 60 min treatment
3 x 60 min 1 695 kr (you save 350 kr) – valid 6 months
5 x 60 min 2 955 kr (you save 420 kr) – valid 12 months
Friskvårdsbidrag is accepted. Click here for friskvårdsbidragspaket