What to expect
A relaxing and soft massage to drain build-up of lymphatic fluid within your face which clears toxins from your skin, using hand massage, Gua Sha and facial cupping. This treatment can help people who have swelling in their face, fatigue, stress, migraine, signs of ageing or just want a lifted and glowing face.
On your first visit, we will go through a short questionnaire and talk about the factors that can affect the lymphatic system. We will then if there are particular areas of the face you would like me to focus on.
Specific essential oils that have glowing and anti-aging properties are used in the massage oil to boost the effects of the treatment. You can also request to not have any essential oils added.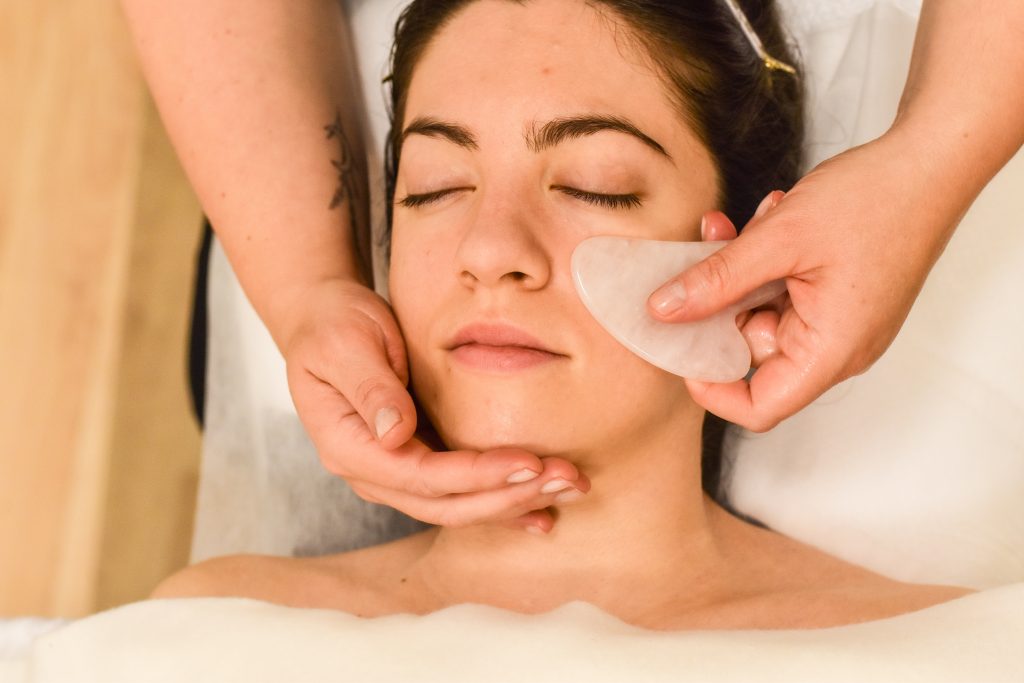 Benefits of the treatment
🌿Improves the quality of the skin (more uniform and glowy)
🌿Gives a natural face lift
🌿Reduces puffiness and swelling of the face
🌿Promotes cell renewal and collagen production
🌿Reduces stress
🌿Reduces fine lines and wrinkles with regular use
Consultations and treatments are always carried out with kindness, respect, attentiveness, and authenticity. You will be welcome in a safe and relaxing place. Confidentiality is a key principle on which my practice is based upon.
Prices
Lymphatic facial massage, gua sha and cupping (45 min) 525 kr
First visit (60 min) 525 kr*
Packs for 45 min treatment
3 x 45 min 1 295 kr (you save 280 kr) – valid 6 months
5 x 45 min 2 295 kr (you save 330 kr) – valid 12 months
Friskvårdsbidrag is accepted. Click here for friskvårdsbidragspaket